Complete Story

11/15/2017
Convince Your Boss
You're convinced that you want to attend UID 2019, and we really want you there; now it's time to convince your boss! Most managers will be concerned about the return on investment—every dollar has to be justified, and so does the time away from the office. But don't worry, we've got you covered. Use these tools to show why your organization needs to invest in UID 2019!
"The University of Innovative Distribution was valuable to both my own professional development and to my company. It provided me with ideas and strategies to implement at my company to drive organizational objectives."
- Operations Specialist
"Simply put, UID has provided knowledge and resources to further my career that would otherwise take many years and many more dollars to accrue."
- Regional Operations Manager
Find Real Solutions to Your Top Challenges.
UID 2019 is an industry-defining event for talent development—there are 43 educational sessions focused on the unique needs of the wholesale-distribution industry. You will learn what's going on in the industry, find out what strategies your peers are implementing, and discover how they are tackling similar issues you are facing. In short, you'll learn new strategies and solutions to solve some of your biggest challenges.
Learn From Renowned Industry Leaders
The instructors at UID 2019 features notable wholesale-distribution thought-leaders, including university professors, industry experts, authors and consultants. Many of our instructors have been with UID since its inception in 1994, but we continually add new faculty and subject matter, pertinent to the latest industry topics and expertise.
Take a look at our new speakers and our new sessions this year!

Instructor: Judy Hoberman
011. Actually I Can... The Soft Skills of Leadership!

Instructor: Linda Larsen, CSP, CPAE
018. The Successful Manager's Toolkit

Bob DeStefano
024. 7 Keys to B2B Online Marketing Success!

Instructor: Bruce Merrifield
026. Amazon Business: Defending Against, Partnering With, and Out-Innovating

Instructor: Jim Tompkins
031. E-commerce: Driving Industrial Opportunities new course!


Networking
Meet 600 of your peers who are also passionate about wholesale distribution. You'll be able to network with attendees from the same industry and easily identify members of your association with ribbons placed on each badge. This is also your chance to discuss issues your company is facing with individuals from different industries. This is a unique experience that allows you to speak freely without fear of giving company secrets to a competitor. You'll walk away with a new set of contacts for collaboration and sharing best practices.
Inspire Your Team
Take what you learn from UID 2018 and share it with your team. Each registrant will receive materials for each course they have selected. This includes worksheets, background readings, exercises, and suggested action plans. These are designed to make your University stay a hands-on experience with knowledge you can apply and share when you return to your company. It's not just about your personal development. By successfully using what you learn at UID 2018, you'll improve your organization's bottom line!
Continuing Education Credits
At the conclusion of the UID 2019 program, all attendees will receive, via mail, an official Letter of Completion issued by the Purdue University awarding 30 hours (3 CEUs – Continuing Education Units) for satisfactory completion of this four-day UID program. These CEUs may be applied toward your Professional Certificate in Innovative Distribution from Purdue University. The certificate is awarded upon completion of 90 hours (9 CEUs) of approved course work. A minimum of 30 hours must be earned through UID course participation. Additional credits may be derived from courses taken independently or through your association.
Tools for Leverage
Use the following tools to demonstrate the tangible benefits of attending UID 2018 to your manager. These tools will show your manager that you've done your research, built your business case, and are serious about attending.
"UID provided me with the tools I need to better serve my customers and build professional relationships."
- Sales Manager
Contact Vincent Moulden, UID Director of Programs, with any questions.
Contact UID
MAIN OFFICE:
UID - University of Innovative Distribution
105 Eastern Avenue - Suite 104
Annapolis, MD 21403
Phone: 410/940-6348
Fax: 410/263-1659
Staff
Jessica Hauser Forte
Executive Director
jforte@univid.org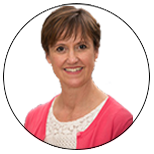 Cathy Vick
Event Registrar
cvick@univid.org
---
Faculty Video